Create your own UpCrafted Book Journal for Back to School
It's back to school time and that means school supplies!  After you buy the pencils, pens, and markers, add a personal touch to your school supplies and make your own notebook from a recycled book.
Supplies
old hardcover book,
plain copy paper,
hole punch and binding machine,
paper trimmer,
wire binding comb,
wire cutter,
table saw or box cutter and metal straight edge,
scissors
To start, grab an old book; maybe it's one from your childhood or one that catches your eye at the thrift store or a garage sale.  Look for a children's picture book, or art book with a vibrant hardcover.  Books should be treasured and passed on to others to read. They are one of those things that are hard to get rid of, toss out, or destroy so look for books that are not in great shape and could use a new life.  Remember this, if you repurpose a few old books for your school supplies, they are not ending up in a landfill and you are being eco-friendly.
Remove the book spine
Cutting off the spine and binding of the book can be tricky but there are several methods that will give you a clean cut. You can cut off the spine with a table saw if you have access to one; we asked a neighbor to help us out with this project.  Or, you can remove the spine by hand using a box cutter, metal straight edge, and cutting mat. This process is more time consuming but will give you a nice clean result.
After the spine and binding are removed, and the pages are free, select a few pages from the book. We will save these to add in the front of the journal.  Only select a few pages, maybe 7-10, to tell part of the story or pick your favorite images; just choose a few so you can add them into your custom handmade journal.
Since we are big on repurposing, save the other pages to create gift tags, book marks, wallpaper, jewelry, use them for a decoupage project, or any other paper crafting ideas.  Old book pages make a great addition to your crafting stash. We always say, save your scraps!
Prepare the Book
Measure the book cover and pages then cut your plain copy paper to fit.  Use a paper trimmer with built in ruler to get even results. Be sure to cut 30-50 pages of plain paper as this will be the main portion of your journal. After all, you are creating this journal to take class notes in, write down thoughts and ideas, and maybe even use it to doodle on the pages in between.
There are several inexpensive spiral binding machines on the market; we went with a combo hole punch binding machine that has adjustable sizing to fit all your repurposed book covers. 
Using your binding machine, punch holes in the front cover and back covers. Next, punch holes in the salvaged book pages, and finally, punch holes in the plain insert paper. 
Assemble the Journal
Using a binding wire comb, add the back book cover to the comb, then add the front cover to the comb noting that the right sides should be facing each other. Add the salaved book pages on the comb wire and then the plain paper. 
Remove the spiral comb and the pages, place them in the cinching area of your machine. Gently press the comb binding together. The closure of the new wire binding should be hidden inside the back book cover.
Finish your Journal
Once the binding comb is cinched, clip the excess wire with cutters and bend the raw end in and under.
There you have it, a repurposed hardcover book turned back-to-school journal.  Make one for every subject and a few extras to give to friends or even a teacher's gift. 
Most important thing to remember, study hard and get good grades. 
Make more for gifts!
With some inspiration and a little imagination, you can recycle an old book and bring it back to school with a purpose.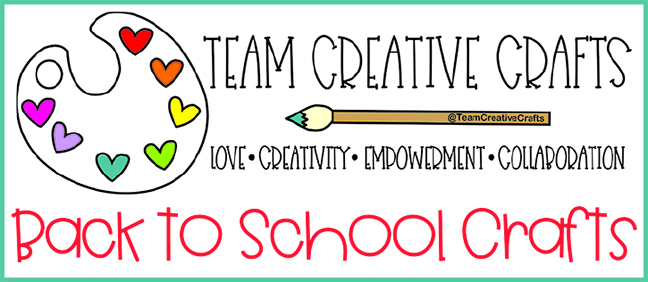 Print
UpCrafted Book Journal
Repurpose an old book into a journal to use for this year's school supplies. They are easy to make and eco-friendly.
Equipment
1 Binding and hole punch machine

1 paper trimmer

1 wire cutters

1 Scissors

1 table saw Use expert assistance when using a table saw
Materials
1

Hardcover storybook or picture book

30-50

pieces

plain white paper

1

piece

wire binding comb
Instructions
Remove the spine of the book using a table saw if you have access to one; we asked a neighbor to help us out with this project.  Or, remove the spine manually using a box cutter, metal straight edge, and cutting mat.

Select 7-10 pages from the original book to keep in the journal.

Measure the book pages for sizing

Trim the white paper to the same size as the book pages

Punch holes in the book's front and back covers. Using the same measurement, punch holes in the book pages and in the plain white paper.

Attach the binding wire onto the machine and add the back cover to the binding comb. Next, add the front cover to the binding comb making sure the front sides are facing each other

Add the book pages to the binding comb and then add the white pages.

Remove the binding comb and pages from the machine and cinch the edges together to close.
Video
For even more Back to School DIY inspiration check out what my friends have done!!