Update your summer beach wardrobe with this simple-to-make necklace using shells from the ocean!
Spending time at the ocean can be a great way to relax and de-stress. The sound of the waves, the smell of the salt air, and the feeling of the sand between your toes can all help to calm your mind and body.  Which means, sandy beach getaways are a definite on the calendar as the warmer days are here!  Not to mention the awe and inspiration you get from a day at the beach.
Crafting with shells is a great way to incorporate it's beauty into your creations. There are many different types of shells that can be used for crafting, and the creative ideas are endless. You can use shells to make jewelry, ornaments, decorations, and more.  So why not remember your ocean beach visit with a special DIY project and friendship craft.
This shell necklace is easy to make, one-of-a-kind, and a great accessory to any beachy outfit. We got our swimsuit, bikini, coverups, hats, and more from Walmart!  We paired the super cute (and affordable)  styles from Walmart with our DIY Ocean Shell necklaces and did our own fashion photo shoot on the beaches of Georgetown, Maine.  You can look as beautiful as ever in your fashion-forward swimwear and DIY ocean shell necklace too!
So if you're ready, let's make it!!
This post contains affiliate links and I will receive a small commission if you make a purchase after clicking on my links. All opinions are my own and I only promote products that I believe in and love. 
SUPPLIES:
Dosinia seashells
Power drill with diamond bit
Faux gemstone or broken piece of costume jewelry
E6000 Adhesive
Leather cording or chain used for jewelry making
MAKE IT:
To get started, you will need to collect some shells and be sure to clean them first to remove any sand or salt. You can do this by rinsing them with fresh water and scrubbing them with a toothbrush.
Next, drill a hole on the bottom part of the shell, you will need a power drill with a special diamond bit to do this. This can take some pressure, so be sure to have adult supervision or ask somebody who is comfortable using a drill to help you.
Note, if there's not a natural whole already in the base of the shell you are all set and can use that to attached the cording. Drill a hole through the base of the shell.
Wipe off the dust from drilling thru the shells to make sure they are clean of debris.
Now, select a broken piece of jewelry or a gemstone that fits nicely inside the center of the shell.
Using your E6000 Adhesive, glue the gem or jewelry in place. Allow time for the adhesive to dry, 12 to 24 hours will allow it to cure.
Using a slipknot add a piece of leather twine to the hole or thru the natural opening at the base of the shell. Alternatively, use a jump ring and add the chain.
Tie off the ends of the string or cord. You can use a knot or add a clasp if you are using a chain.
Make several of these DIY shell necklaces for your own accessory wall, or this friendship craft with your besties in mind and give the gift of handmade.
And there you have it with a little imagination and some inspiration you can remember your ocean dreams, and a sense of adventure you found when you're staying on course and creating!
Pair your DIY shell necklace with the latest swimwear from Walmart.
Pair this cute piece of jewelry with the latest summer wear from Walmart! Whether you are going to a tropical location or coastal front, you can find the perfect outfit for your summer getaway. 
Jane Clauss is a lifestyle expert. As a radio and television host, she's been compared to "Martha Stewart and Lady Gaga on the rocks with a twist and olives". Learn more about Jane here!
With a little creativity, you can make a beautiful shell necklace that will remind you of your time at the beach. Check out how my friends are celebrating the Ocean with their crafting projects.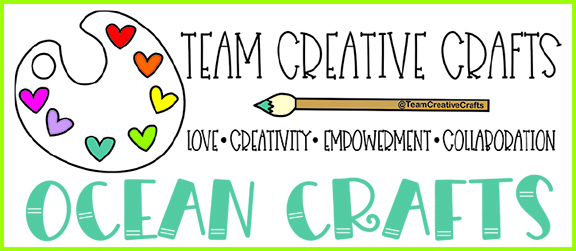 The most adorable Narwhal with craft sticks from Laura at Me and My INKlings
Easy Resin Beach Keychains from Lindsay at Artsy Fartsy Mama
Recycled Ocean Sensory Bottle from Beth at Creatively Beth
Learn How to Draw Fish from Smitha at Smiling Colors
Aquarium Folding Book Free Printable from Shani at Sunshine and Munchkins
Ocean Themed Printable Worksheets for Summer from Justine at Little Dove
The Cutest Trio of Crocheted Ocean Animals from Erica at 5 Little Monsters
DIY Buoy Cement Door Stopper from Katie at the Crafty Blog Stalker
Found Shell Ocean Necklaces from Jane at DIY by Jane
Darling Sea Turtle Jewelry Set from Lindsay at Artsy Fartsy Mama
Framed Seashell and Starfish Coastal Décor from Beth at Creatively Beth
Traveling Shark Bean Bag Toss Game from Laura at Me and My INKlings
Free Printable Mermaid Tail Bookmarks from Liz at Liz on Call
How to Make a Giant Ocean Coloring Page from Ginger at Ginger Snap Crafts
Sea Life Sugar Cookies with Printable Tags from Heather at Homemade Heather
DIY Shark Themed T-Shirts from Blanca at Creativities Galore
Sweet Ocean Baby Nursery Décor from Debra at Debra Quartermain Designs 
DIY Mermaid Shell Hair Clip from Marissa at Rae Gun Ramblings
Beach Themed Planner Spread from Jenny at Jenny's Crayon Collection
Print
Found Ocean Shell Necklace
With beautiful shells from the Ocean you can create a stunning necklace.
Equipment
1 pair of scissors

1 Pair of jewelry pliers

1 Power Drill with diamond bit
Materials
8-10

Ocean Shells - Cockle Shells, Clam Shells

Faux Gemstone or broken pieces of costume jewelry

1

Leather Cording or necklace chains

E6000 Adhesive
Instructions
Clean the Shells with soap and water

Drill holes in the top of the shell using a drill and diamond bit. Wipe the shells clean from dust.

Find the perfect gemstone or piece of broken costume jewelry to fit the inside of the shell. If necessary, use your jewelry pliers to break off the backings of costume jewelry.

Using your E6000 add glue to the center of the shell.

Place the embellishment on top of the glue inside the shell and let it dry for 12-24 hours.

Cut a piece of leather cording and tie it thru the hole in the shell. Or add a jump hoop thru the hole and use jewelry chain for the necklace.
Notes
Top Tip: Drill holes in several shells so you can make multiple necklaces for your own accessory wall, or, to give as gifts!